Fossil Hall's Grand Opening is June 8
The David H. Koch Hall of Fossils -
Deep Time
opens to the public on Saturday, June 8! Join us for once-in-a-lifetime festivities during opening month.
You're invited to preview the new exhibition at a
black tie gala
on June 6, or join us for a
special early breakfast
on June 15. Don't miss these exciting opportunities to experience life's 3.7 billion-year history on Earth.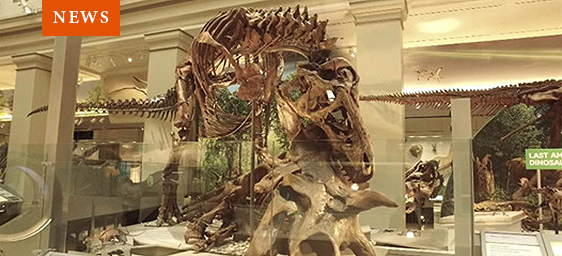 The Today Show Visits Deep Time
NBC's Tom Costello gets a sneak peek inside the Fossil Hall during this segment of The Today Show.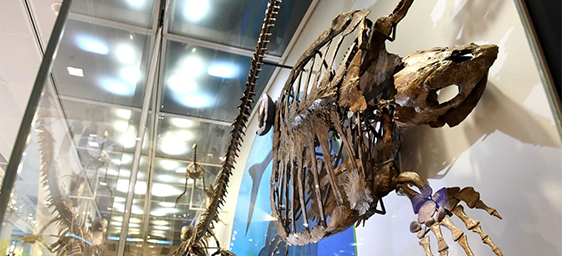 Fossil Hall Sends Forceful Message about Climate Change

The Washington Post reports that the museum's revamped fossil hall "is a radically new kind of natural history exhibition."

As Kirk Johnson, Sant Director of the National Museum of Natural History, puts it, "Paleontology is the backstory to what's happening today. We have a responsibility to present that science to the nation ... and to make clear the implications for the future."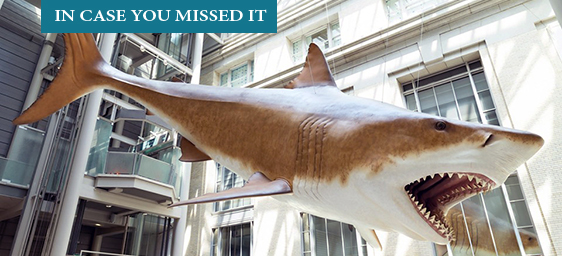 Megalodon: Prehistoric Monster of the Deep
Visitors entering the museum's newly renovated café can feast under a life-sized model of a prehistoric shark known as C. megalodon. Don't worry - the creature lived millions of years ago, so humans aren't on the menu.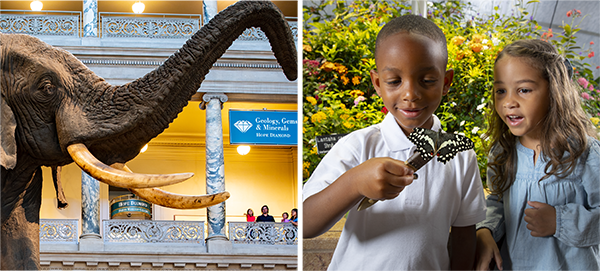 New! Family Membership
Unleash your inner child and let your children unleash their potential as you experience the wonders of the natural and cultural world, here at your natural history museum, with a family membership.
Begin your journey together today
and receive special Fossil Hall opportunities.